Item added to cart
Item added to wish list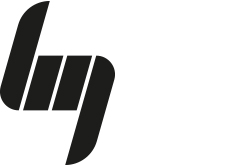 BORN I N T H E WIND
Here on the shores of the North Sea something is in the air. It strikes you with full force, a feeling of something calling, an invitation from the wind beckons you onward with a passion to strike out and take it all by storm – the beach and the sky.
Sandy dunes, wind-swept beaches or endless blankets of virgin snow - these terrains are now your playground to become one with nature's forces. But this is only possible if you have reliable, robust sports gear that is reassuring and feels like a natural extension of your own body. We have developed and made that perfect kite equipment since 1997.
Deeply immersed in all the many facets of wind power and passionate about wind sports, we at HQ4 understand what it takes to create the perfect kite. We do not settle for the generic status quo. We understand that complexity does not equal superiority – and that there is Elegance in Simplicity. Pinnacles of beauty, ingenuity and performance most often are the result of less of something – not more of it.
Here at HQ4, we are obsessed with making fun kites for people who are new to the sport or looking for something new to try. HQ4 has everything you need to get started, improve snowkiting, kite buggying & landboarding. We want everyone to be able to share our obsession with kite sports. Your demands are our challenges. At HQ4 we design kites for you.